Ulasi Law Group: Dedicated Edmonton Lawyers Providing Comprehensive Legal Services
Welcome to the Ulasi Law Group, where we're dedicated to fighting for your rights! Our team of fierce and experienced Edmonton lawyers have helped countless individuals attain the results they deserve, and we're ready to do the same for you.
We don't take your legal issues lightly – we believe that every client deserves to know that their lawyer is boldly advocating for them in and out of the courtroom. You're at the center of everything we do, and every decision we make is driven by how it will impact your life. We empathize with all our clients and work tirelessly to ensure the best outcome.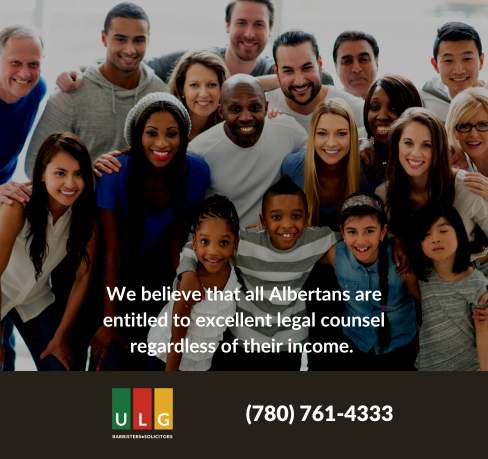 Our team of highly educated and experienced lawyers in Edmonton are committed to a lifetime of learning and development. We're constantly searching for ways to sharpen our skills and knowledge to better support you. When you choose us to go to battle with you, you're choosing a fierce teammate, one that doesn't shy away from challenges or accept defeat. We're ready to use our immense resources and skills to support you during this challenging time.
We believe that all Albertans are entitled to excellent legal counsel regardless of their income. That's why we'll work together with you to provide affordable legal aid that won't interfere with the effort we put in for you.
So, what are you waiting for? Let's work together to achieve your desired result. Contact us today to set up a consultation.
10+ Years of Diverse Legal Experience
Our team has a decade of experience handling a wide range of cases across various legal fields. You can trust us to apply our knowledge and skills to your unique situation.
Our Legal Services in Edmonton
Divorce & Family Law
We understand that family restructuring can be difficult, and we handle each case with delicacy. Our goal is to provide our clients with a long-lasting amicable resolution to their domestic concerns.
Criminal Defence Law
Looking for the best criminal defence lawyers in Edmonton? Look no further than us. Our seasoned lawyers are renowned for achieving the impossible and have a proven track record of successfully defending clients in all types of criminal cases.
Real Estate Law
Looking to buy or sell property? The real estate industry can be a fast-paced and ever-changing one, but with our team of experienced and educated lawyers, you can rest easy knowing that your most important purchase is in good hands.
Immigration Law
Experience the difference with our immigration team. We understand the complexities of the immigration system firsthand because our diverse team has walked this path, just like many other newcomers to Canada.
Child Welfare Law
We believe that society has a collective responsibility to protect the vulnerable, particularly children. In cases of child maltreatment, we stand by our clients, advocating fiercely for the child's best interests.
Personal Injury Law
At times, unfortunate circumstances can happen to even the best of us. But at our law firm, we're committed to helping you reclaim your power and obtain what's rightfully yours.
Wills & Estate Law
Secure your loved ones and assets before the rain comes. With proper planning and preparation, you can avoid potential harm and ensure peace of mind for the future.

Ike ulasi is one of the most amazing and dedicated family lawyers I have ever had the pleasure of working with he did what was best for my daughter and was very understanding about finances 100% a amazing lawyer worth every minute and dollar.

Ike is professional and knows about the justice system very well. Confident in his approach and follows through with the necessary tools for securing a win for his case. Strongly recommend his service.

John Martins Abu is a great lawyer, he's really nice and easy to get along with. He's very good at what he does.
I would definitely recommend him.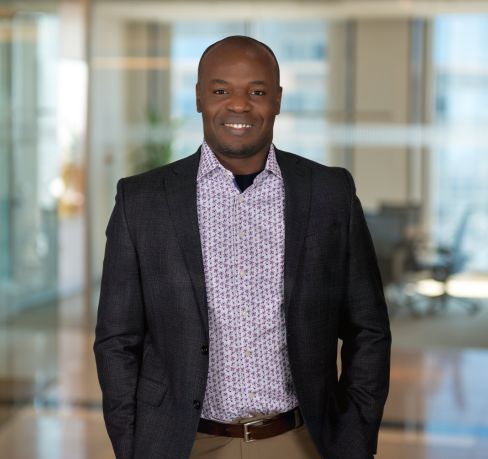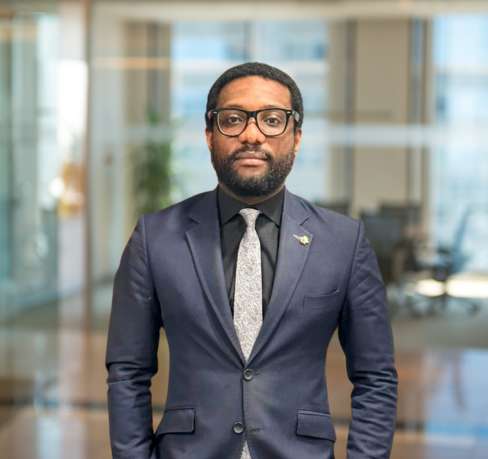 A Sample of Our Successful Cases
D(SJ) v P(RD), 2023 Edmonton
SUCCESSFUL
After more than 20 years together and two children, a couple who never married split up in the summer of 2018, sparking a court battle over child and partner support.
In a preliminary hearing, the court allowed the use of text messages extracted from a partner's phone as evidence, which was a successful outcome for her.
This decision is significant, as it sets a precedent for the use of text messages as evidence in Canada and is one of the leading decisions on this subject matter.
TAM v Alberta, 2018 ABPC
SUCCESSFUL
(Child, Youth and Family Enhancement Act, Director)
This is a landmark ruling that allows guardians to obtain their child's welfare records directly from the Director without the need for a court application.
In this specific case, the child's guardians requested copies of their Child and Family Services (CFS) records, but the Director withheld certain information, citing privilege.
The judge ruled that the parents have the right to access their own records.
Our team of Edmonton Lawyers is dedicated to helping you navigate complex judicial matters with ease. Whether you have questions, concerns, or need guidance, we're here to assist you every step of the way. Don't hesitate to reach out – we're always eager to help!