Wills and Estate Lawyers
Edmonton
Seeking assistance with estate planning or will creation in Edmonton? Our seasoned lawyers are here to skillfully guide you through each step with utmost care.
Secure Your Legacy with the Top Wills and Estate Lawyers in Edmonton
As we journey through life, we often find joy in accumulating wealth and valuable assets that we hope to pass down to our loved ones. However, we know that life can be unpredictable, and without proper planning, our assets may not be distributed as we wish after we pass away. This can be a source of worry and stress for many individuals.
Fortunately, at Ulasi Law Group, we understand the importance of wills and estate planning in protecting your assets and legacy. We empathize with the concerns and uncertainties that our clients may have and strive to offer a supportive and compassionate approach to help ease their worries.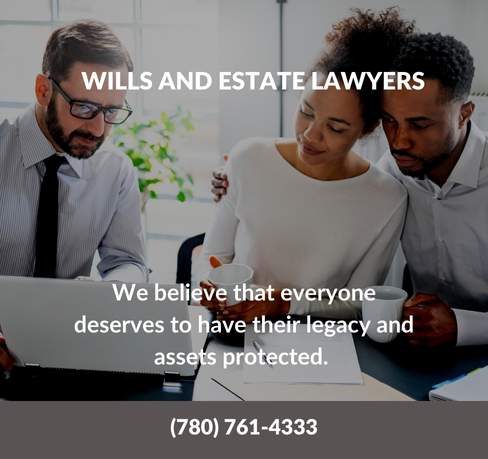 Creating a will is an essential first step towards ensuring that your assets are distributed according to your wishes. Our team of experienced wills and estate planning lawyers takes the time to listen to our clients' needs and concerns to create a personalized plan that meets their unique circumstances. We understand that every client has a unique situation, and we tailor our approach to provide the best possible outcome.
In addition to wills, establishing a power of attorney and personal directive is crucial in protecting your interests in the event of an illness, injury, or old age. Our team can guide you through the process of creating these essential legal documents that reflect your wishes and ensure that your interests are protected.
We also recognize the importance of protecting your loved ones who may be unable to manage their own affairs. Establishing a conservatorship can provide peace of mind that your loved one's finances and legal matters are managed in their best interests. Our team can assist you in setting up a conservatorship that safeguards your loved one's interests and well-being.
At Ulasi Law Group, we believe that everyone deserves to have their legacy and assets protected. We are committed to providing empathetic and supportive guidance to help our clients navigate the often-complicated world of estate planning. Don't let your hard work go to waste due to negligence – reach out to us today to learn how we can assist you in protecting your legacy.
Our team of Edmonton Lawyers is dedicated to helping you navigate complex judicial matters with ease. Whether you have questions, concerns, or need guidance, we're here to assist you every step of the way. Don't hesitate to reach out – we're always eager to help!