Ike Ulasi
Lawyer Edmonton
Ike Ulasi is committed to promoting equity and justice by ensuring that every person has access to quality legal representation.
Ike Ulasi • Edmonton Lawyer
Ike is a seasoned lawyer possessing proficiency in various areas of law including criminal law, divorce, family law, child welfare law, wills and estate law, among others. He is known for his passion and hard work in fighting for his clients, and he always strives to reduce the stress of court proceedings by advocating vigorously on their behalf. His extensive experience and excellent oral advocacy skills make him a formidable force in the courtroom.
Ike is a graduate of the University of Nigeria and holds two Master's degrees in law from the University of Victoria, Canada and the University of Aberdeen, Scotland. He has been recognized for his academic achievements through several scholarships including the POLIS Project on Ecological Governance, EcoResearch Endowment Fund, and Law Foundation of British Columbia scholarships while studying in Canada.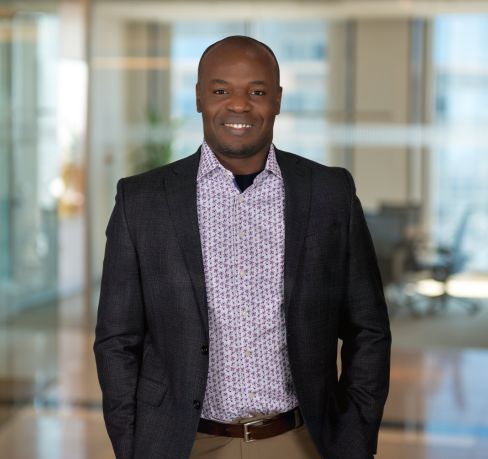 Beyond his legal practice, Ike is actively involved in the community and has volunteered for numerous local and international organizations, including the Children's Legal & Educational Resource Centre in Canada, Into Africa Global Foundation in Canada, Befriend a Child in the United Kingdom, the Nigerian Red Cross Society, and Child Right Clubs in Nigeria. He also supports and volunteers with other indigenous and charity organizations such as the Nigerian Canadian Association of Edmonton, the Canadian Red Cross, and Rhema Food Bank.
Ike is committed to promoting equity and justice, and he strongly believes that every person should have access to quality legal representation. He is listed with Legal Aid to ensure that low-income Albertans have access to good representation.
"I do not judge my clients; I make the best efforts to see things from their perspective while applying the law to get them their desired result."
Masters of Laws (LLM), University of Victoria, Victoria, British Columbia, Canada
Masters of Laws (LLM), University of Aberdeen, Aberdeen, United Kingdom
Barrister at Law (B.L), Nigerian Law Barrister at Law School Abuja, Nigeria
Bachelor of Laws (LL.B), University of Nigeria, Enugu, Nigeria
Our team of Edmonton Lawyers is dedicated to helping you navigate complex judicial matters with ease. Whether you have questions, concerns, or need guidance, we're here to assist you every step of the way. Don't hesitate to reach out – we're always eager to help!