Personal Injury Lawyers
Edmonton
We understand the impact personal injuries have on your life. Our lawyers will ensure you receive compensation for physical and emotional losses. 
Reclaim Your Life After Personal Injury: Get Justice and Compensation with Our Experienced Lawyers
Personal injuries can be life-altering events, leaving victims with physical, emotional, and financial struggles. They can happen to anyone, anywhere, and at any time. Some of the most common personal injuries include car accidents, slips, and falls, medical malpractice, and product liability cases. Regardless of the cause of the injury, the effects can be devastating, and often leave victims feeling helpless, confused, and overwhelmed.
At Ulasi Law Group, we understand the pain and frustration that come with personal injury cases. We believe that every victim deserves the right to reclaim their life and regain control of their future. Our team of experienced personal injury lawyers is dedicated to helping our clients get the justice they deserve and the compensation they are entitled to.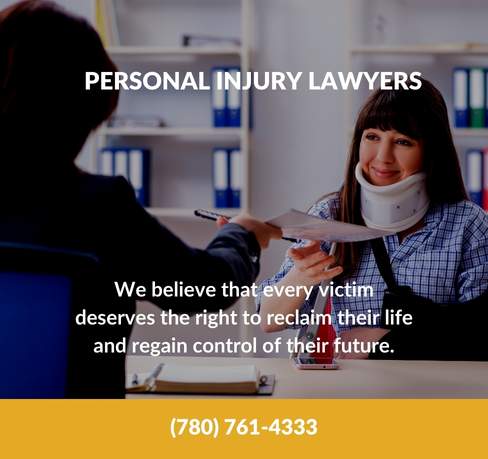 The first step to healing after a personal injury is to seek medical attention. Even if your injuries appear to be minor, it's important to have them evaluated by a medical professional. Some injuries may not show symptoms right away, and could become worse over time if left untreated. Seeking medical attention will not only ensure that you receive the care you need, but will also create documentation that will be crucial in your personal injury case.
Once you've received medical attention, it's important to seek legal advice as soon as possible. Personal injury cases can be complex, and navigating the legal system can be overwhelming. Our team of personal injury lawyers will help guide you through the process and ensure that your rights are protected.
During your free consultation, our personal injury lawyers will listen to your story and assess your case. We'll help you understand your legal options and work with you to develop a plan that meets your specific needs. Our goal is to help you reclaim your life after your injury and get the compensation you're entitled to.
10+ Years of Diverse Legal Experience
Our team has a decade of experience handling a wide range of cases across various legal fields. You can trust us to apply our knowledge and skills to your unique situation.
Get the Compensation You Deserve: Our Edmonton Personal Injury Lawyers Will Fight for Your Rights and Emotional Well-being
We understand that personal injuries can have a significant impact on your life. They can lead to lost wages, medical bills, and ongoing treatment costs. In addition, they can also cause emotional distress and have long-lasting effects on your mental health. Our personal injury lawyers will work to ensure that you receive compensation for all of your losses, both physical and emotional.
We believe that every personal injury case is unique, and we approach each case with a personalized strategy. We'll work closely with you to understand your specific needs and develop a plan that will help you move forward with your life. Our team of experienced lawyers has a track record of success, and we're committed to helping you get the justice you deserve.
Our personal injury lawyers are dedicated to fighting for our clients' rights. We're committed to holding those responsible for your injuries accountable and ensuring that you receive the compensation you're entitled to. We believe that you deserve to be treated with dignity and respect, and we'll work tirelessly to ensure that your voice is heard.
Reclaiming your life after a personal injury is not easy, but it's possible. With the help of our experienced personal injury lawyers, you can get the compensation you deserve and move forward with your life. We understand that this is a difficult time, and we're here to help you every step of the way.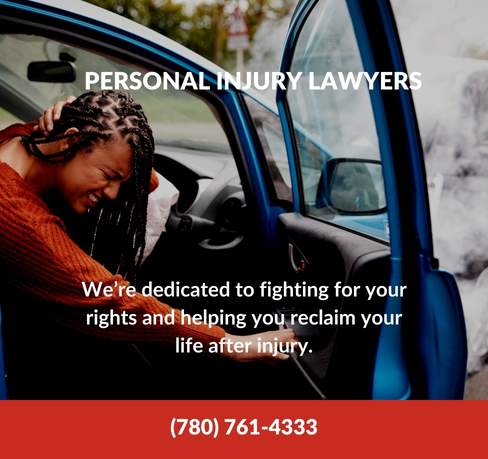 If you or someone you love has been injured, don't wait.
Contact our law firm today
to schedule your free consultation. Our team of personal injury lawyers is here to help you get the justice you deserve and the compensation you're entitled to.
We're dedicated to fighting for your rights and helping you reclaim your life after injury.
Our team of Edmonton Lawyers is dedicated to helping you navigate complex judicial matters with ease. Whether you have questions, concerns, or need guidance, we're here to assist you every step of the way. Don't hesitate to reach out – we're always eager to help!