Marshal Ilechie
Lawyer Edmonton
Need legal advice in Edmonton? Marshal Ilechie is a skilled lawyer proficient in family, real estate, immigration, child welfare and criminal law.
Marshal Ilechie • Edmonton Lawyer
Marshal is a legal practitioner with a background in public service, who is passionate about providing assistance to people. He takes pride in serving clients with dignity, integrity, and competence.
With his ability to find practical solutions, connect with people, and build strong relationships, Marshal maintains a positive and adaptable attitude. This approach fosters collaboration and makes everyone's life easier.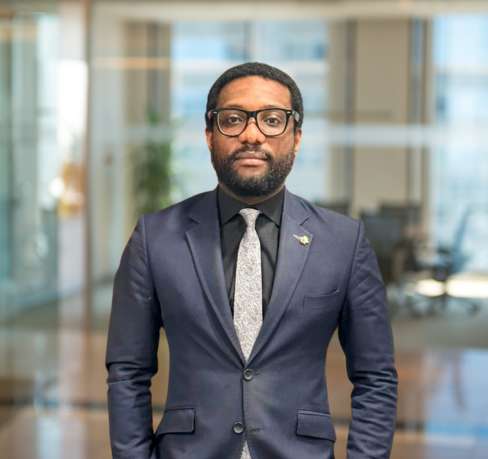 He values the service component of the legal profession and prioritizes problem-solving from the client's perspective. He believes in constant improvement and recognizes that every individual or situation requires unique solutions. For Marshal, the journey towards finding solutions is as important as achieving the desired outcome.
When not working, Marshal enjoys playing soccer with his friends and kids, working with his wife on their charity cause, and listening to podcasts. He also has a passion for hiking and reading. Currently, he serves as the Secretary on the Board of Directors of 
the ITL Network
 and is a member of the Volunteer Committee of the 
Christmas Bureau of Edmonton.
Marshall Ilechie "It has been incredibly impactful on my education to have the first-hand experience using our knowledge and skills to change people's lives. Freedom is not to be taken for granted and every day when we impact a person's life I am reminded of that."
Barrister-at-Law (BL), Nigerian Law School, Abuja, Nigeria
Bachelor of Laws (LL.B), University of Benin, Nigeria
Member, Institute of Chartered Secretaries and Administrators of Nigeria
Our team of Edmonton Lawyers is dedicated to helping you navigate complex judicial matters with ease. Whether you have questions, concerns, or need guidance, we're here to assist you every step of the way. Don't hesitate to reach out – we're always eager to help!